---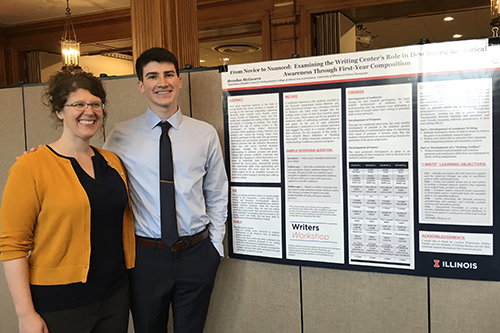 Recent Stories
---
---
---
Raevianna Davis, My ATLAS internship experience taught me valuable skills and knowledge. She is a senior majoring in English. She currently works as the communications intern at Motorola Solutions in the U of I Research Park, after having a successful experience with the ATLAS internship program.
---
Matt Fanelli, My undergrad humanities research enabled me to examine environmental consciousness. His story as a current student studying history and media and cinema as a junior at Illinois, preparing for a career that involves writing. He recently conducted research through the Humanities Research Institute (HRI) on campus.
---
Sophie Luijten, My undergrad humanities research led me to examine climate change and women's security. Her story as a junior majoring in global studies and Spanish, with a concentration in environmental sustainability and social responsibility. Luijten is a Global Studies Leader, a Bailey Scholar, a CFA Social Justice Scholar, a James Scholar, and serves as a mentor for the Campus Honors Program.
---
LAS Insider Blog features current students and their stories.
LAS Insider: 5 things I love about being an English major at Illinois
LAS Insider: How a course on Harry Potter helped me better understand the world
LAS Insider: How I helped design a new history course
LAS Insider: What's it like to intern at Research Park?